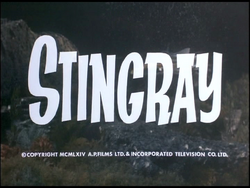 Stingray aired over a span of two year. The pilot episode aired on 4th October 1964, and the final episode aired on 27th June 1965.
Reunion Party, the last episode, was a clip show episode put together from three other episodes as a marketing test to sell the show overseas. It never aired on broadcast television.
Episodes are listed according to broadcast order throughout the wiki.
Episode Listing