Welcome to the Stingray Wiki
---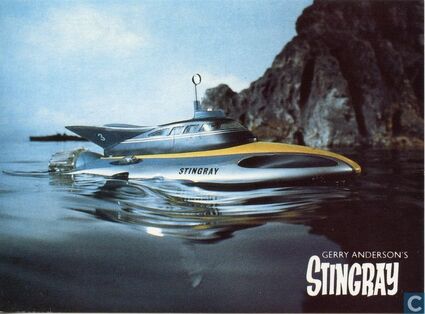 ---
First appearing in 1964 and consisting of 39 episodes, Stingray was a British television show depicting the adventures of a futuristic supersub captained by Captain Troy Tempest. Stingray was the first British television series to be completely filmed in color over the entire series, and while not as well known as its successor Thunderbirds, pioneered many developments in Supermarionation and filmmaking that producer Gerry Anderson would use in his later series.
Featured Article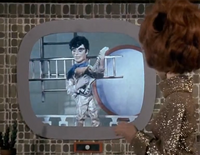 He's the biggest thing since the first man on the moon, and according to Commander Shore, he should have been the first man on the moon! However, crazy fangirls may soon be the least of Dexter's worries...

Help the World Aquanaut Security Patrol by improving Marineville's data files.
"Anything can happen in the next half hour!"
Please read the Rules!
Other Helpful Sites
Encyclopedia of everything Gerry Anderson.
While it hasn't been updated since 2004 this is still an excellent online collection of Stingray merchandise.
More information about the show.
Stingray's successor, and Gerry Anderson's most popular show.
Community content is available under
CC-BY-SA
unless otherwise noted.